EXOTEK B5 CARBON FRONT TOWER, GULL WING ARM, BLACK EXO1439BLK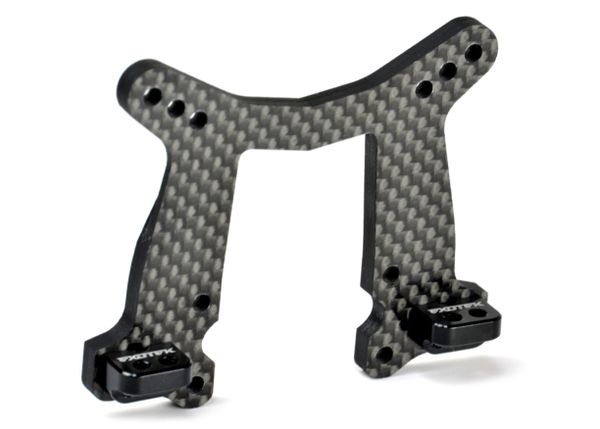 EXOTEK B5 CARBON FRONT TOWER, GULL WING ARM, BLACK EXO1439BLK
Heavy duty 4mm carbon fiber shock tower set with machined alloy camber link mounts for the B5 gull wing arms. Much stiffer and stronger than the stock tower. Recess cuts on the back side of the tower for spring clearance. Choose between factory blue or black machined camber blocks.

High grade quasi weave USA made carbon fiber.
Matches the stock geometry. Total weight is only 14gr.