Kyosho Inferno MP9e TKI Edition 1/8 Electric 4WD Off-Road Buggy Kit KYO30897B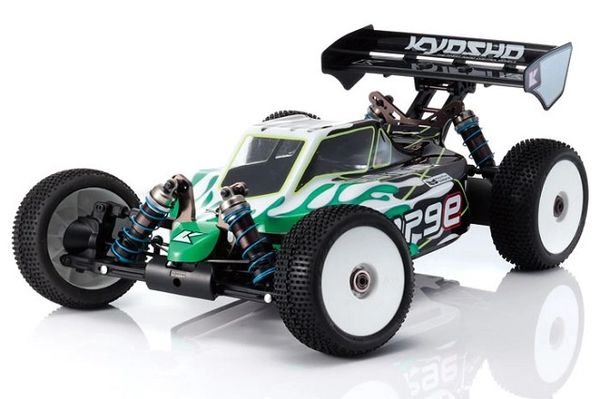 Kyosho Inferno MP9e TKI Edition 1/8 Electric 4WD Off-Road Buggy Kit KYO30897B
INFERNO MP9e TKI EDITION

Supercharged MP9e version is the choice of the world's top drivers! TKI specification is packed with special performance parts!
Electric versions of the world dominating GP Inferno MP9 have been optimized for electric power and the introduction of the MP9e has built a following amongst the world's top drivers with its racing power and speed. A new TKI version extends this competitive advantage to an even higher level. Featuring the most advanced components available, the MP9e TKI is fully equipped to win and worthy of Kyosho's international factory team (TKI) brand. With improvements to the Inferno's renowned strength and durability, precision components add even more racing speed that can be fine tuned with a wider scope for custom settings. Aiming to be the best in its class, the Inferno MP9e TKI is your road to glory in 1/8 EP buggy racing!

Performance Features:

Wide scope for setting adjustments possible for wheelbase, tread, roll center, caster angle, toe angle and camber.
Front hub carrier allows 3 caster angle settings.
Roll center can be adjusted by changing suspension bushings in lower arm.
Bolted on wing holds firm even when subjected to big shocks.
Lightweight design features compact front and rear diff units for the lightest construction in its electric class.
Suspension with bushings eliminates the use of E-rings for more efficient maintenance and setting.